BABWorks Birmingham Core Team (L-R): Reese, Ali, Jax (yes those are boots, it was still cold in April… I'm a tropical girl, come on.), Stacey, Jordan, Phil, Liam (Content Partner); Sonja (BABWorks  Zurich)
From My Story…
At the end of 2014, after a long flight from Manila via Dubai, I landed in "Mordor". At least that's what one friend of mine called Birmingham (UK, not Alabama). I was excited to be with my husband, but I had hit rock bottom after a series of dizzying unfortunate and fortunate events.
Lonely and deflated in a place where winter never seemed to end, I couldn't find my footing anywhere. I was a super-qualified Jax of all trades, master of none. Being a nomadic, creative, generalist in a specialist's world, I couldn't get back on my feet. In my heart, the weather was sometimes sunny, but the climate was very cold.
I was writing a sci fi novel (yep, SFT that's the one), started pursuing a management accountant qualification, and working with people in Manila and Switzerland. I applied for a few jobs, but got to interviews and was rejected. Should I do finance or something creative? How will I make money? How will I rejoin the job market after so long out of it? Did I even want to rejoin the job market? I was emotionally and spiritually beat week after week.
One day, I started pushing myself to meet people, to find things to do. I dragged myself through the cold and through unfamiliar territory and went to events. I later moved to London and got a dream job at a startup sustainability fund. But that was part-time, and I still kept coming back to Brum every week – I could and I found that I wanted to.
I ended up loving Birmingham (or "Brum", as it's lovingly or unlovingly called), for its spirit and its "actual". Here I had the opportunity to make a real difference; to be appreciated and be myself in a place where song is on every street in the city centre, in hidden garden cafes, in secret orchards among bees and 200-year-old trees. In one of the youngest and fastest-growing cities in Europe, and it is super-diverse (yes, that is a term!).
On Persian New Year, my Inner Ninja* set itself free. I found the thing that would make me complete. I didn't have to do finance or something creative. I could do both. I uninstalled Candy Crush Soda Saga and got rid of other distractions, and "my story" became "our story".
…To Our Story…
I found a handful of amazing, like-minded people, all creative at heart. The key was that I was lucky enough to have made a few friends – all of whom are Good People with fighting spirits, each trying to make the world a better place. Almost all of us, we found, had faced demons and mountains and found our own solutions. We didn't want anyone else to go through the struggles we faced. Our target market is ourselves from the past, and we're finding that there are more people like us than we had initially thought. We leagued together to start an inclusive, community-based self-training club:
Our mission:
To inspire and equip everyone here for employment and entrepreneurship
Defeat inner demons and show our lonely selves that we are not alone. Equip ourselves with skills and tools to be able to face both the sharks and dolphins out there in the world. To build confidence and resilience. To increase commercial and financial savvy among those who used to work for other people but now work for themselves, so that they in turn can generate more work and jobs.
We do it through workshops and missions. Our techniques are based on person-to-person learning with art at the heart. That's right, we get to be creative, play, and have fun!
With the invaluable guidance of Nikki and Andy at the Impact Hub Birmingham community (including Birmingham Soup!), we scrambled this core team of diverse and amazing people with complementary skills and we are working on a project together to help each other help others. Each Core Team member has his or her own venture that helps different segments of the community. Reese and Jordan's Innovation Cooler, for instance, caters to young people in disadvantaged areas of Birmingham. Each of us has a story and are "living our own stories" – not someone else's. (HT Sam and PocZero!) We'll share these stories on our website over the course of our project.
BABWorks is all about inclusiveness and keeping it real, and helping people unlock the power they already have. We are united through art and the will to do good in the world. We haven't been focused on diversity, but this has been a natural byproduct of this adventure – diversity along so many dimensions.
…To Everyone's Story
I hear things about people losing every day. The newly arrived, the made redundant, those reintegrating into communities, refugees, migrants. People sleeping rough, people imprisoned by addiction, people who have never had a chance. Or lost it and have never been forgiven. People trapped in jobs they despise, who have ideas for ventures they want to start, but have no idea how to even begin. People who are too afraid to take the leap.
People who have no recourse, no alternative. People who run off to join terrorist movements. People from whom things are being taken away, but for whom solutions are missing because what we need now is creative problem-solving – but we are all faced with less human and financial capital to do this well or sustainably. These are problems here I have seen everywhere I have studied, lived, or worked.
What we are doing has the "actual" to help all of these people. (HT Hannah and the gang at The Old Printworks in the Transfer Room).
BUT WAIT! There's more…
I got a sense of slight, trembling, hidden fear everywhere – fear of not being able to get paid. So to address that, we are also piloting a model for Collaboration+Compensation+Financing (CCF) – all elements in one integrated package – so that the entire value chain gets fairly compensated for their involvement. In other words, be able to earn a fair living for helping others and providing real value.
And this year, we also hope to gift the UK with an open-source "Venture Kit" of administrative documents (e.g. a constitution, policies, terms and conditions) and a dynamic financial model. We hope to develop a similar kit worldwide that's fit for appropriate legal and regulatory jurisdictions. (If it exists, please direct us in that… direction!)
We want to bring it all to you if you need it. Yeah, you! The process of listening and sharing to understand the barriers to confidence and the stumbling blocks to collaboration. Then work together to find solutions. When we get it right, we want to adapt this model to your community, your town, your city, your country.
If you feel like the world needs this movement to exist, please support us with any amount you are willing and able to contribute.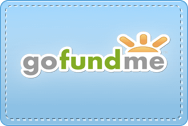 NUTS & BOLTS
The Plan
In our quest to become a financially self-sustaining social enterprise, we are starting with research before going into planning, and then aim to launch a full-year programme in October 2016.
Phase I: Research and development. A 3-month project based on rapid prototyping and minimum viable products. It involves a 3-hour workshop, "How Do I Get Paid" (held on May 17th), a 1-day intensive event "Basic Training for Entrepreneurs, Freelancers and Creatives" (June 4th). We will then debrief with the core team and "partner-ticipants" (potential partners who participate in the events; mid- to late-June).
This phase includes finding potential partners (individuals, movements and organisations). We do not want to reinvent, get rid of, or replace existing efforts: if we know something works, we pull partners in. If something doesn't seem to exist, we will make it until we find something better. Our friends at PoCZero call this "navigating" and this is what we're doing to pull things together.
Phase II: Planning. The next phase will be a 3-month project is about learning from the first phase and planning for an annual programme for 2016/2017. This will involve more targeted workshops as well as informal Pop-Up training sessions, for which we are seeing demand.
Funding
For the current "R&D" phase, your contribution until will pay for:
Our people: the Core Team for amazing work done, talent fees
Suppliers such as graphic designers, printing, venue hire, catering, and materials
Travel and accommodation: necessary for connecting to the rest of the country and world
We intend to roll any extra funds into the planning phase, and any extra from that will seed the 2016/2017 programme. All allocations will be subject to the agreement of the BABWorks committee, members and partners.
* Soundtrack: Inner Ninja, Classified.